I made it back a second day in a row! Hooray!
On April 5th I had my lingerie shower. I must say here in the beginning that I have the best
group of girlfriends. I am bias in my thought that I had the best lingerie shower ever! I was so thrilled and excited that it turned out as great as it did. They were tasteful yet fun and I really appreciate what they did for me :)
One funny thing was the weather took a weird turn to cool so I changed what I was wearing at the last minute and it ended up going with their color scheme of black and pink, perfectly!
I cannot post any of the next mentioned things just in case Sexy Fiance happens to look on here but they had lines hung up around the room that held different unmentionables that I had to guess who brought which. Also there were empty lines for when I opened a gift it was hung from the line. It was such a cute idea!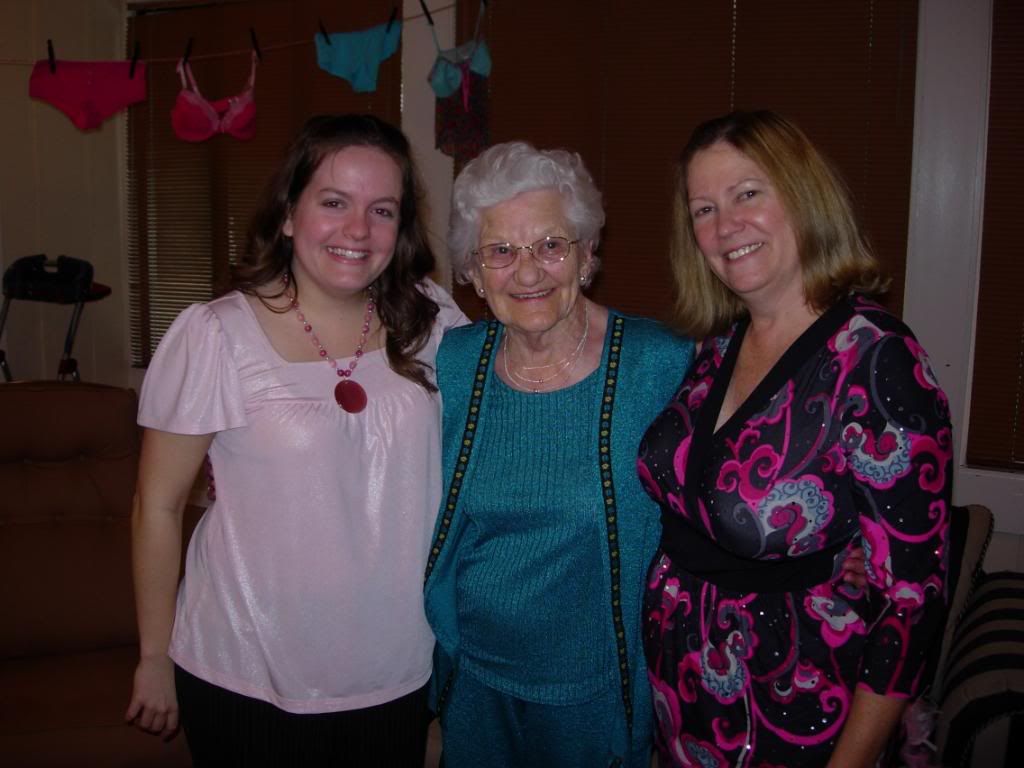 They had great food and great fun. I invited a few other people that were all family, including my sweet Grammy! It was literally intimate and grand!
I was given plenty of lingerie, accessories, and advice which included the Bridal's Survival Guide :)
Of course I thanked my friends profusely and promised that I would regal them with the details of the lingerie use and such but for some reason they said that was ok I didn't have to do that ;)
Tune in next time for: Adventures of an Impish Bride: Theme Weddings....kinda?