I am blessed with great in-laws and right after me and the Sexy Husband were married my Father-in-law found a cabinet on the side of the road and decided to acquire it. It was then passed on to me with great intentions of improving and breathing life back into it.
It sat in my living room for months and recently I decided I wanted it done, here and now! I was throwing a tool and gadget shower for a friend and desired for the cabinet to be ready for the shower.
Here is what it looked like in the beginning: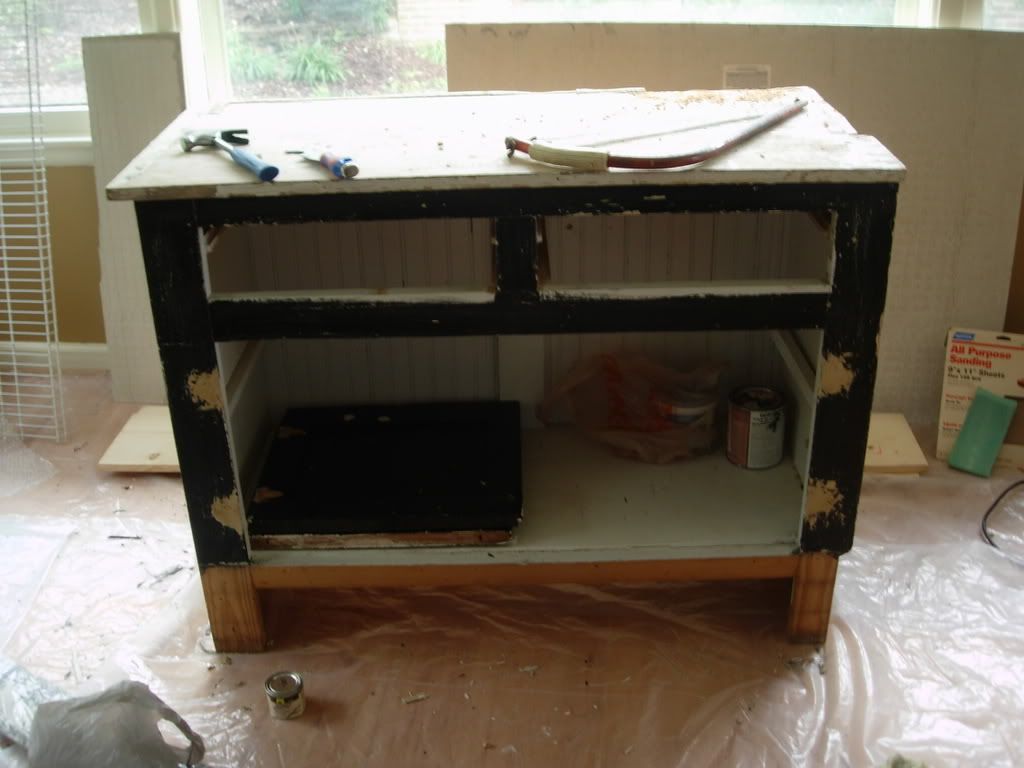 I had to saw abit of the "rough edges" off to make the top ready for the Backer board we needed to tile the top: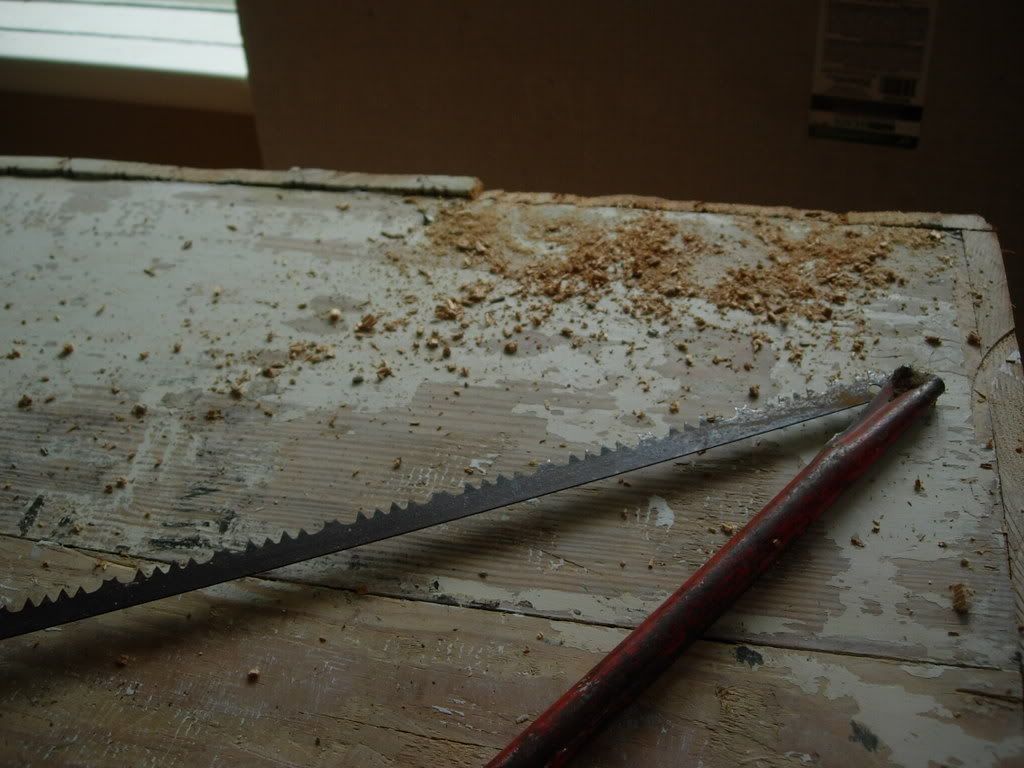 Then it was ready to be tiled: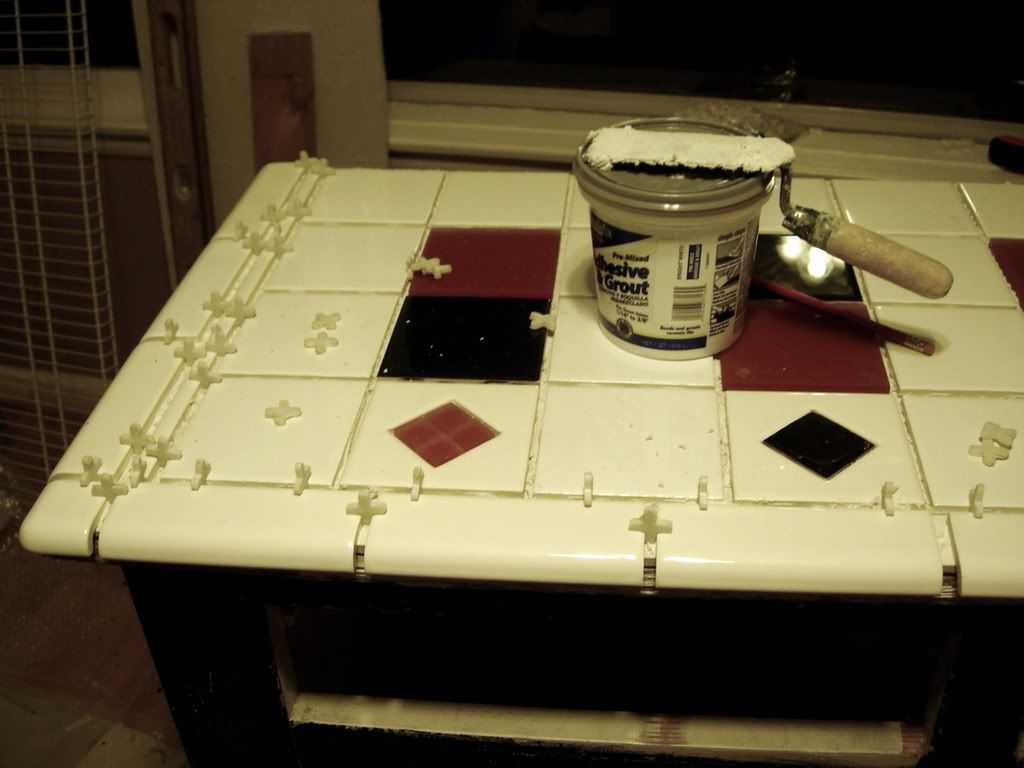 This was my first time to tile anything but luckily Sexy Husband is a real handyman and had previous experience. He taught me how to do it. I painted everything black and got new hardware for the doors. The only thing unfinished is the holes where drawers used to be that I think I will end up putting some type of mesh, to give it the look of an old radio cabinet or such.
Here is the final product, with a new mirror too!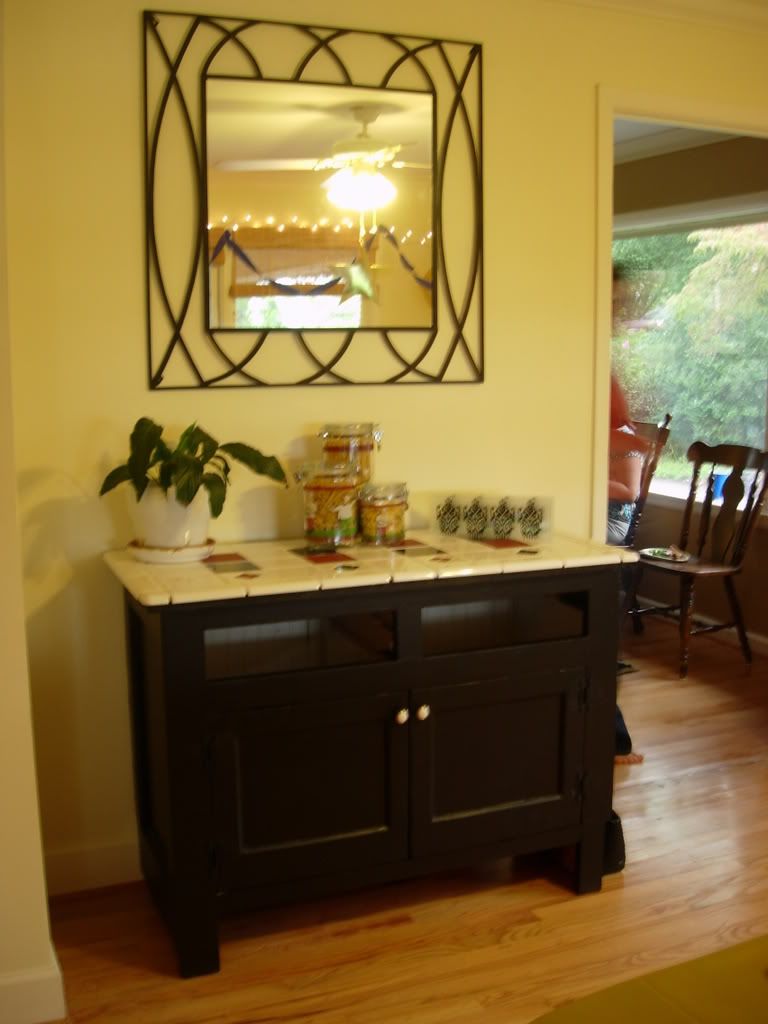 Of course it had to have accessories!