So the Sexy Husband and I bought a house about a month before the wedding. It was nice because we didn't have to worry about fitting us both plus Mr. Kitty in my sardine can. It is a cute little fifties house that has a large living area and kitchen which is what we need since we enjoy having friends visit.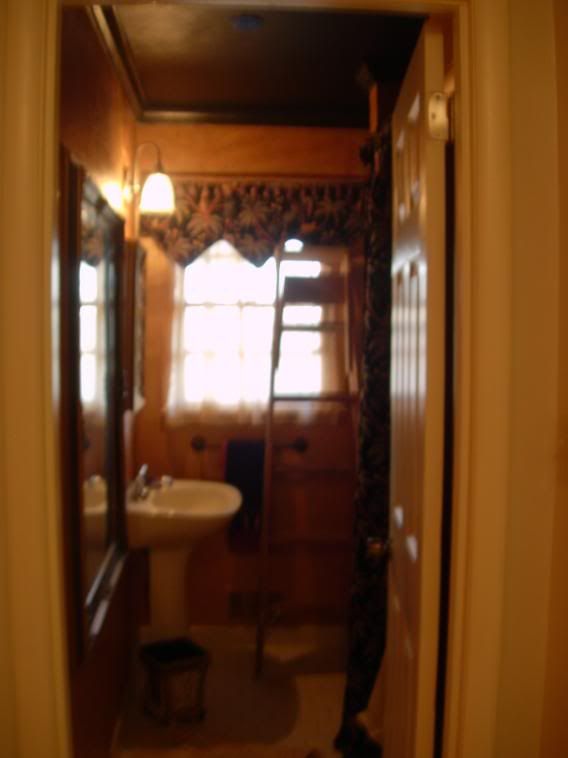 It is a three bedroom, two bath. The hall bath was a hideous copper color with a black ceiling that I will hopefully have changed soon. We went ahead before the wedding and got the master bedroom and the library (3rd bedroom) painted so that we did not have to worry about doing that once we were living there.
Now one reason I was excited about painting is because The Mom has affinitive for white. Her whole house is white. Now that is The Mom's prerogative and taste but mine tends to run abit more colorful. In the sardine can the walls were cream and there was not much point to paint when you would have to paint it back when leaving so I lived with cream for three years. So needless to say when I had the power to choose color for a whole house of rooms I chuckled in wicked delight at the possibilities. Sexy Husband gave me pretty much free reign as long as I didn't choose bright pink or such. Luckily for him I am not particularly fond of pink so I went with blue!
A nice bright blue:
This picture is abit fuzzy because I had to take it with Sexy Husband's phone because the night we were painting I forgot my camera.

I love this blue. It makes me happy! I think this is the best blue ever. I am not sure any other blue could best this blue. Can you guess my favorite color is blue....which makes it abit strange that I did not have any blue in my wedding :)

And for the library we went with a Spanish moss green that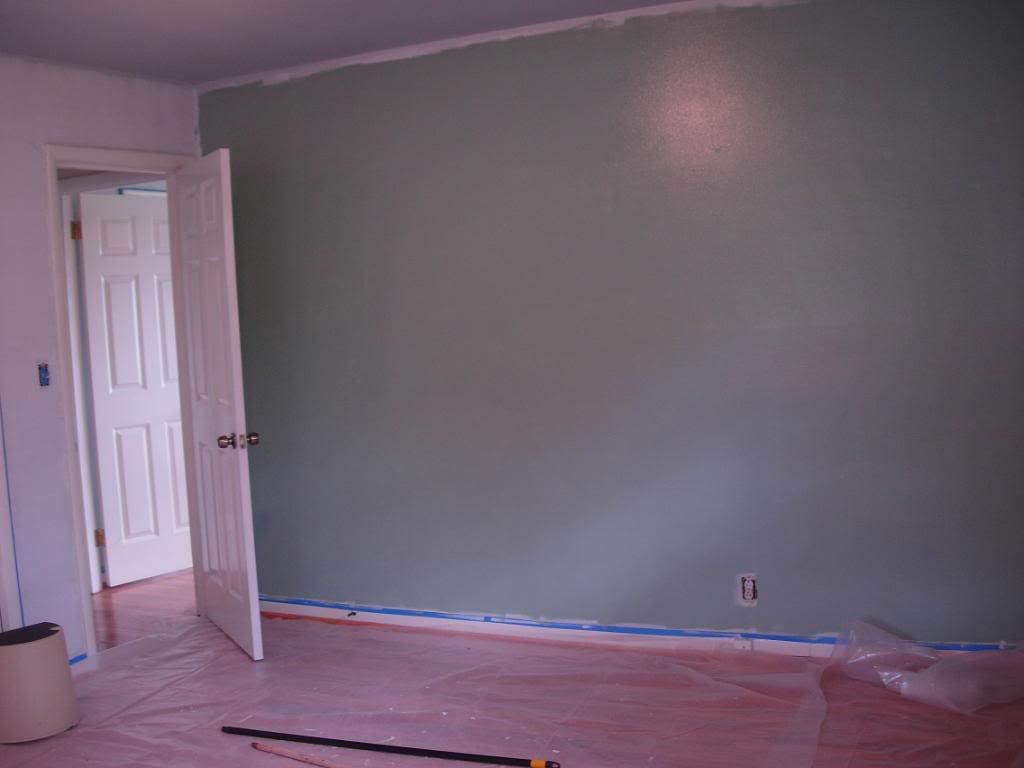 doesn't show well in this picture. I had to take a picture before we finished because we quickly filled this room with bookshelves for our books (mostly Sexy Husband's books).



I went ahead and primed the copper bathroom just so it would look abit better than the copper until I can get to it to paint it. It will soon be "gravel" and "irish paddock" or in male terms white and green. It is such a small bathroom I decided to do an off-white on the upper part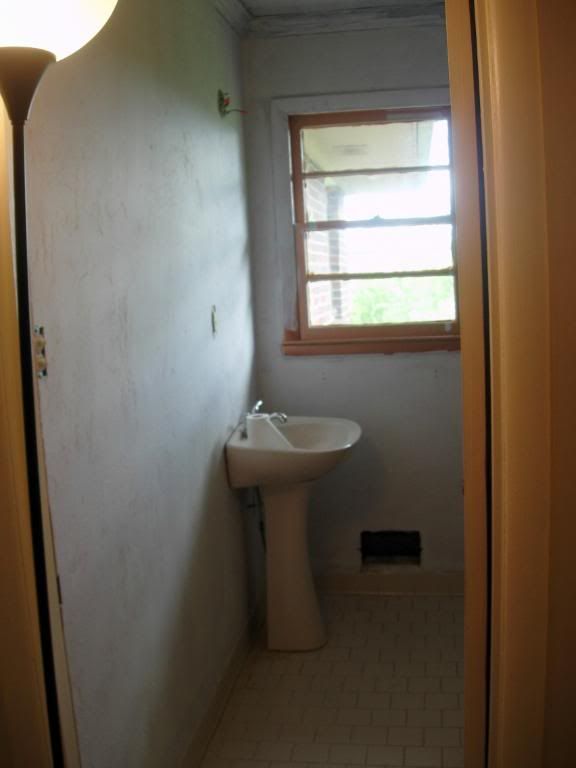 of it because it needs that light of a color to feel open. I am going to put a green from about waist down to the floor. I have a chair-rail border to divide the cream and green.


Eventually I will get to the living room because right now it has a baby food brown color on it but that will be later.